Known for Our Expertise, Chosen for
Our Care
Our qualified team is available 365 days per year to care for injuries and illnesses by offering state-of-the-art digital X-ray, CT scan, Ultrasound, EKG, and common laboratory assays, on-site. TAUC's services also include IV hydration and medication administration, suturing lacerations, splinting minor fractures, reducing dislocations, and draining abscesses and more.
Total Access Urgent Care is committed to supporting the community through the COVID-19 pandemic by offering testing for all ages. Testing includes an evaluation with a provider to keep you and our community safe.
What TAUC Can Evaluate That Most Urgent Cares Don't
Our emergency-trained team is prepared to care for your urgent medical needs, making Total Access Urgent Care (TAUC ®) the safe and affordable alternative to the ER. Our extensive services go beyond the average Urgent Care to provide comprehensive care, whether you have a mild cold or need a CT scan. Here are just a few situations where TAUC can help:
How to Choose: Total Access Urgent Care or Emergency Room?
Total Access Urgent Care
Emergency Room
We are in network with most major insurance plans so that you can focus on recovery instead of your medical bill.
Uninsured, under-insured, or covered by a high-deductible plan? We offer an affordable Self Pay Program that deeply discounts your care by 45% or more.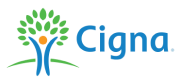 At Total Access Urgent Care, we are passionate about helping patients receive medical care seamlessly. Our kind and capable team will get you back on your feet in no time.