Let Us Handle Your
Physical Examinations
The purpose of a physical exam is prevention. Total Access Urgent Care makes getting an annual physical or wellness exam easy. Instead of waiting for an appointment with a primary care physician or family doctor, Total Access can get you in-and-out in less than an hour, no appointment needed. Simply walk-in to any Total Access Urgent Care, open weekdays, weekends, and holidays.
What are some common types of physicals?
Adult Physical
Wellness Exam
School Physical
Sports Physical
Camp Physical
College Physical
Pre-Employment Physical
Occupational Physical
A physical exam is often called an annual exam, wellness exam, or annual physical. Physicals prevent serious health problems and include an evaluation by a medical professional, a consultation about any health concerns, and specialized testing, if necessary. If medical concerns arise, there may be a need for additional care including bloodwork, a chemistry panel, diagnostic imaging, or urinalysis. Physicals assure patients that there are no underlying health problems to worry about. A physician will tailor the exam to every patient's unique health history, medical needs, and exam findings.
A Total Access medical provider will begin the exam with a physical assessment. This includes an evaluation of the:
Heart
Lungs
Reflexes
Abdomen
Skin and Nails
Vital Signs (Pulse, Heart Rate, Respiration, Temperature)
Height and Weight
Depending on the type of physical exam it could also include:
Diagnostic Testing: EKG, Vision Test, Drug and Alcohol Testing
Bloodwork: Cholesterol, Liver Panel, and Lipid Panel
Health History: The physician will review past health history and current medications
Tuberculosis (TB) Screening
School, Sports & Camp Physicals
For kids and teens, physicals are often required for participation in school, sports, and camp. Screening for pre-existing injuries, illnesses, and other health conditions is important preventative care. Physicals not only satisfy prerequisites for participation but also act as a safety precaution. If there is a medical condition that causes a predisposition to injuries or susceptibility to illness, it should be treated immediately. To protect the health of athletes, students, and campers, Total Access provides convenient physical exams 7 days a week, every day of the year.
Need a Physical Examination Before Enrolling In School?
Most schools require documentation of a physical examination and updated vaccinations to avoid contagious illnesses that can spread swiftly. This process ensures that a student can safely participate in physical education, school sports, and extracurricular activities. Total Access Urgent care makes it easy to check a physical exam off the "back to school" list. We are open 365 days a year, weekends, or weekdays. No appointments necessary.
Come In for a Sports Exam Today!
Total Access Urgent Care offers convenient and affordable sports physicals every day of the week, without an appointment. During the exam, an evaluation of height and weight, musculoskeletal health and range of motion, visual acuity, and vital signs will be performed. TAUC provides a general physical form but sports teams often also provide a physical form with specific requirements for the physical. Just walk-in to any Total Access Urgent care location for a comprehensive sports physical exam.
We are in network with most major insurance plans so that you can focus on recovery instead of your medical bill.
Uninsured, under-insured, or covered by a high-deductible plan? We offer an affordable Self Pay program that deeply discounts your care by 45% or more.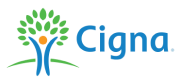 We are in network with all major insurance plans, so that you can focus on recovery instead of a pricey medical bill.
Uninsured, under-insured, or covered by a high-deductible plan? We offer an affordable Self Pay program that deeply discounts your care by 45% or more.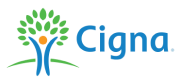 At Total Access Urgent Care, we are passionate about helping patients receive medical care seamlessly. Our kind and capable team will get you back on your feet in no time.